Latvian State Research Programme "Latvian language" sub-project
"LIVONIAN LANGUAGE"
(2019–2021)
The goal of the sub-project is to create a collection of modern Livonian language research and learning tools – Livonian lexical and morphological databases and a corpus of contemporary Livonian – the target audience of which consists of Finnic and Baltic language researchers, students, researchers from other fields studying aspects of Livonian heritage as well as the Livonian community and society at large. The sub-project seeks to bring together the main modern Livonian language sources into a unified electronic format through the use of electronic tools, ensuring their indexation, the collection and analysis of word forms, the expansion of lexical data, etc.
The other main goal of the sub-project is to prepare a Livonian language handbook based on the database and corpus data, the goal of which will be to ensure the availability of concentrated and comprehensive information on the fundamentals of Livonian grammar. The handbook will be available for research as well as the preparation of Livonian language learning materials.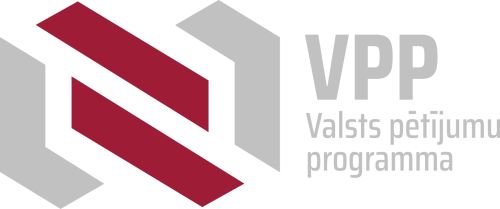 Fundamental and Applied Research Programme project
"DOCUMENTING AND MAPPING LIVONIAN PLACE NAMES AND CREATING AN OFFICIAL PLACE NAME REGISTER"
(2020–2022)
The goal of this project is to use archives in Latvia and abroad to create a Livonian place name database, perform place name mapping, and create a register of standardised Livonian place names for official use.
The open-access mapped place name register will form the foundation for a future database cluster, which will use geospatial information to include data from other areas (vocabulary, texts, ethnographic objects, folklore, oral history, and other collections), which will provide new information for researchers and will open new opportunities, in general, for research into minority communities. The project results will expand the linguistic landscape of Latvia with Livonian heritage, offering development opportunities to local governments, entrepreneurs, and society. The project has special meaning as it fulfils the legally defined obligations of the Latvian state to ensure the development, use, and popularisation of Livonian.